I just found on Facebook a posting for an Ultra Marathon (51km) up the Pic de Bure, the large mountain on which our closest large ski resort (Super Dévoluy/La Joue du Loup) is situated.
http://www.ledevoluy.com/ete/fr/agenda/les-evenements/le-trail-du-pic-de-bure.html
As the crow flies, this is only about 10km from my house, so I've gone ahead and entered the race as I really need an intermediate ultra before I trry the Ultra Trail du Vercors (85km) again in September.
Since we got a dog I've been struggling to get the long runs in - I go out running most days with the dog but tend to have to limit them to under an hour, and with a dog, on this kind of terrain, means I don't get much more than about 8km under my belt at a time.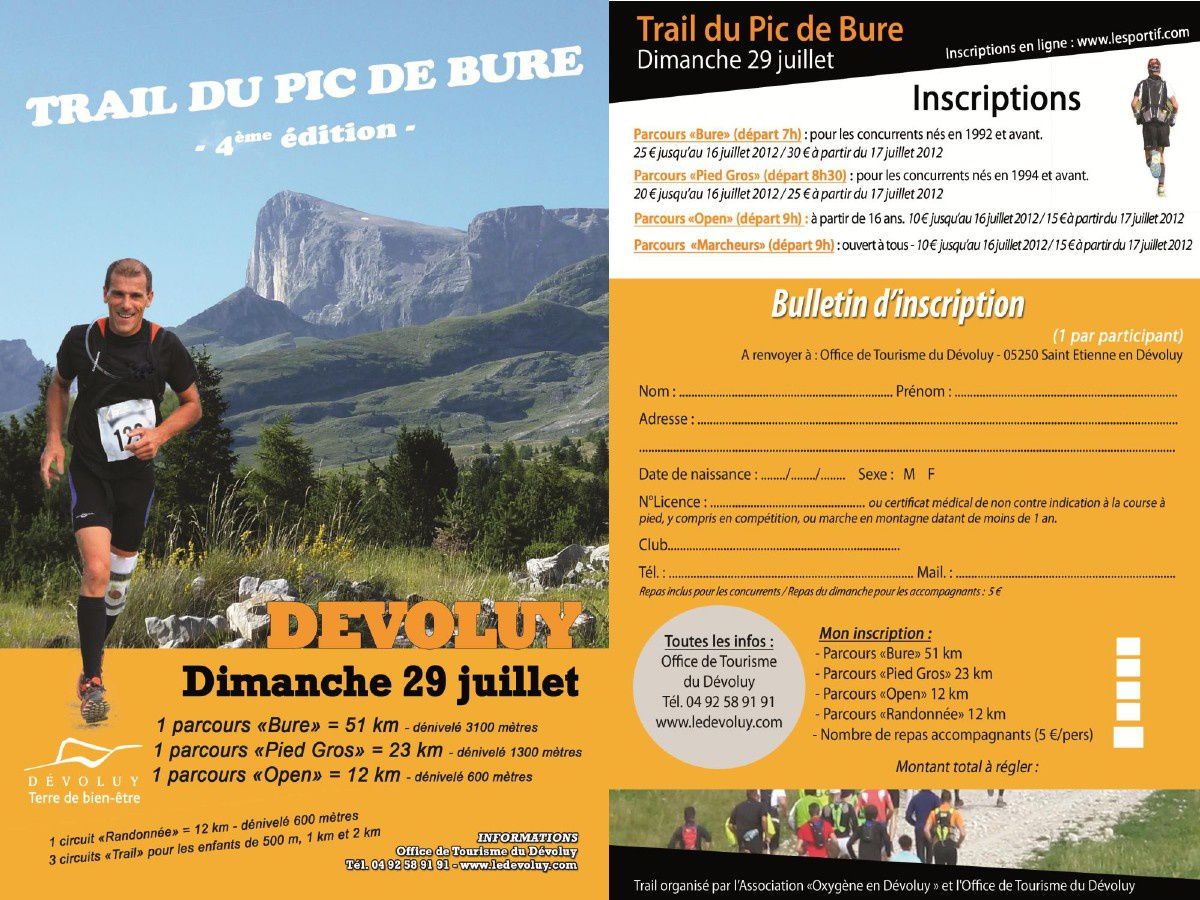 Anyhow, the Pic de Bure ultra should help focus the mind a bit, and better still I should be able to get a few recce runs in before the event.